Hill New Hampshire is a quaint New England town rich in history.  It is located near major shopping and recreational attractions and only 12 miles from Interstate 93.
Hill is located in the northern part of Merrimack County, bounded by Bristol and Alexandria to the north, New Hampton, Sanbornton and the Pemigewasset River to the east, Andover and Franklin to the south and Danbury to the west.  Hill has an estimated population of 1,100 people.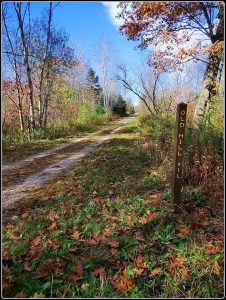 Hill was incorporated in 1778 and was originally called New Chester also part of Grafton County.  In 1754 the grant for New Chester was made and included an area of 30,000 acres that included area that is now the towns of Hill, Bristol, Bridgewater and a small portion of Wilmot and Danbury.  The name of New Chester was changed in January 1837 to Hill in honor of Hon. Isaac Hill then governor of New Hampshire.  The town was disannexed from Grafton County in 1868 and made part of Merrimack county.
In 1938 the Town of Hill saw its greatest change when the United States Army Engineers notified the town it would have to move to make way for a flood control reservoir for the Franklin Falls dam project.  Citizens purchased land above the reservoir area and started planning their new community.  It took the entire community to work together to move the community to its current location in what we call the "New Village."  By 1941 the new town hall and school were completed, along with the streets, water system and many new houses.
The Town of Hill currently operates under an elected 3-member board of Selectmen. The residents of Hill are very proud of our history and the friendly, close-knit relationships with our neighbors.